Stud
In an idyllic rural location between the Hanseatic cities of Hamburg and Bremen, Lipizzans have a home in northern Germany.
They have their origin in the traditional bloodlines, which are partly documented up to 1755. They stand in the style of the noble baroque parade horses.
Our old Lower Saxony house is lined by Linden trees. The Linde inspired the name of the Lipizzaner. The breed began in the stud Lipizza - today Lipica - on the Karster plateau and Lipica means "small linde tree".
The farm "Unter den Linden" is situated in the midst of its pastures and meadows.
The areas formerly cultivated as corn monoculture were transformed by us into grassland, with a wide range of fibre-rich grasses mixed with herbs, which are particularly suitable for horses. So we harvest the aromatic hay from our own meadows for our Lipizzaner.
Breeding Lipizzans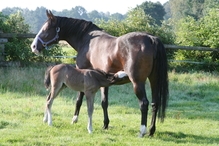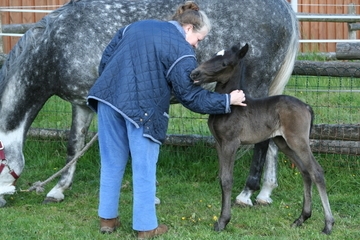 Our rearing conditions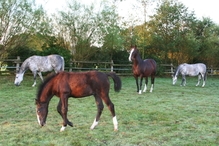 From foal to yearling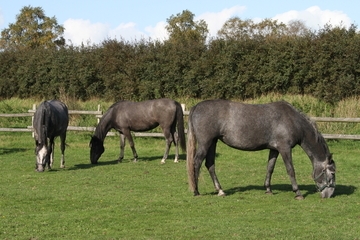 Young mares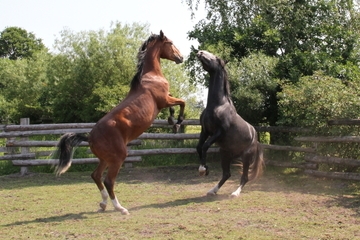 Young stallions
Training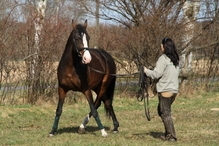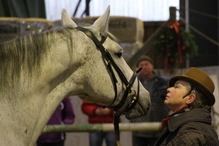 Training philosophy
Basic Training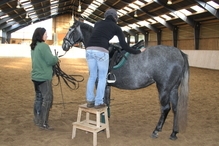 First steps with a rider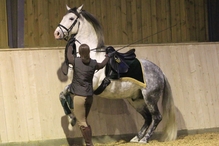 Advanced training
Stud events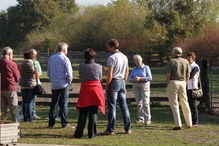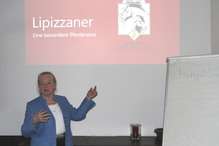 Lectures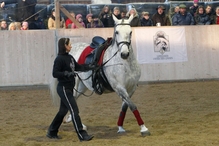 Stud presentations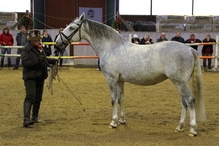 Lipizzans close up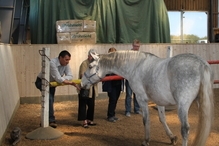 Guest at "Unter den Linden"
Media coverage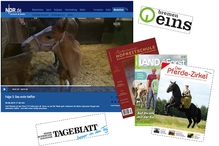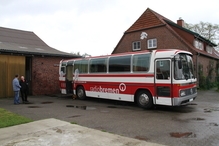 Bremen Eins is visiting
Press cuttings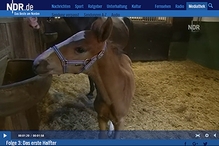 TV coverage